Our site aims to be your number one, go-to site for US vessel documentation. We want to be the one place you go to when you have to get your vessel's documents filled out and taken care. There are a lot of different ways we go about offering you more documentation services for your buck. We're well aware that you have a lot of options out there for how you file your documents, so we make sure to offer the most services that you can't find anywhere else. In this blog, we'll go over a bit of what sets us apart.
US Vessel Documentation Security
When you take your vessel out on the water, you make sure that it has a sturdy hull with no leaks, holes, patches or cracks. We do the same when it comes to your documentation. Recently, we made the security of our service even stronger. To be sure, there were no concerns or even potential problems with our security in the first place. However, we always want to make sure that we're continually strengthening the security. The moment you say "well, our security is good enough" is the moment that you get hacked. There is always someone out there who wants to steal your information, and we take great pride in ensuring that doesn't happen.
The Simplest Process
There are many inefficient ways of filing documentations for your water vessels. We do what we can to make sure that your process is as simple as possible. For us, it's about whittling the process down: can we make it fewer steps? Can we make the forms easier and simpler to fill out? Once we get an answer we like, we implement it on our site. Then, we go back to the drawing board to see if there's a way we can do it even better. As of this writing, there are three steps to filling out documentation on our site. As the third step is "Enjoy Your Yacht," it's really two steps. We're working on lowering that, too.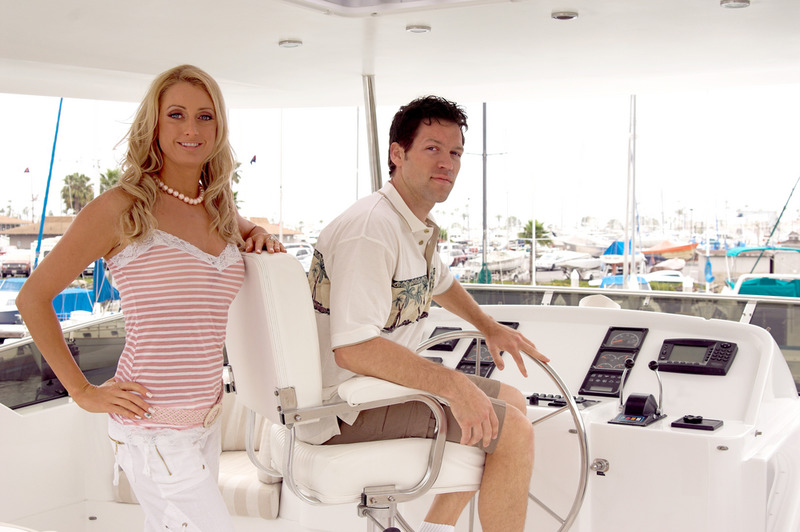 Selection of Documentation
You might go to other sites and find that while they have forms of boat documentation, they don't have all of them. Perhaps they're buried several pages and links deep in the site, if they even have them at all. You may have to keep searching and searching to find the documentation that you need right now. We make it so that you don't have to do that. All of our documents are linked on the left side of our home page. Far from hiding them, we put them in large, bold black titles. These link directly to the documents themselves. Your days of having to search for these documents are long over. Of course, some documents are used more often than others. The most commonly used documents are right in the middle of our page.
Mobile Optimized Documents
Others may have the forms you're looking for, but they're slow to load and even slower to fill out. At our boat documentation site, we want to make this process easier. So, our site is mobile optimized. That means that you can fill out your documents quickly and easily wherever you are and whatever you're viewing the documents on. So, our documentation site loads quickly on your phone. You can fill out our documentation from your vessel, even! Nothing about the boat documentation process was designed specifically to be convenient for the vessel owner until now. With our site, you can fill out your documentation while you're in line, sitting at home, or in transit. We put the owner in control.
That's true of every part of our documentation site. If you were to use others to file your renewal of your Certificate of Documentation, for example, then you would have to do it year by year. With us, you can do it for several years in advance. Instead of worrying about it, or having to take time out of your schedule to do something that, frankly, you shouldn't have to worry about; we take care of it for you. It's one more way that we can make the entire documentation process easier on the people who own the boats.
We want our site to be the place you go to for any documentation needs or questions. We know how confusing this stuff can be, particularly if this is your first vessel. If you notice, at the top of most of the document pages, it explains a little bit about the document. If you still have further questions, we always love to talk to customers. For more information, give us a call at (866) 981-8783 or head to our site and send us a message through that. If we don't pick up immediately, we'll get back to you very soon!