Documents like a Vessel Bill of Sale are legal documents that allow buyers and sellers to transfer ownership of boats and other vessels in written form. It is commonly used in the marine industry. When purchasing or selling a vessel, a Bill of Sale formalizes the transaction and makes it legally binding. In all maritime courts, evidence of ownership of a ship is established through a Bill of Sale, which is the genuine and legitimate document of title. 
According to Wikipedia.org, the Bill of Sale, along with the register or enrollment, is often used as proof of such property. Although a boat bill of sale may not be required to complete the transaction in some states, it is a good idea to use one because it serves as documentation of the transaction's details. It will still be necessary to transfer the title from the seller to the buyer per state requirements if the boat is registered and has a title, typically needed in most states for boats longer than 16 feet in length.
How to Get Title for a Boat with a Bill Of Sale 
After completing the transaction, the buyer must file an application for legal title with the state department in charge of boat registration. Check your state's official website to find out where you need to register your boat. The documents and costs required by each state will vary, but in general, you will be able to submit your vessel bill of sale as evidence of purchase to receive a state-issued title. You may need to register the trailer separately, so be sure to look into the trailer registration requirements.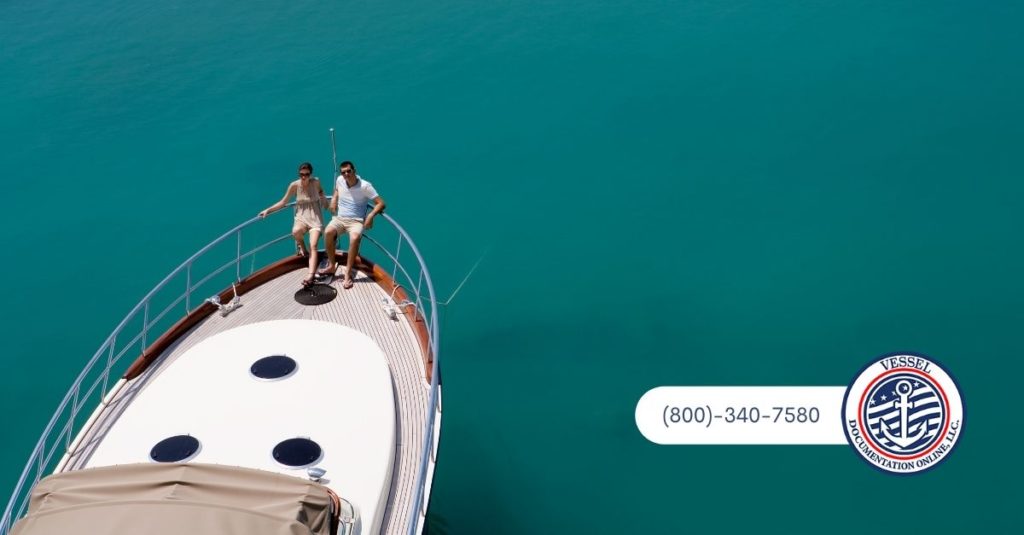 Where Can I Get A Bill Of Sale For My Boat? 
After purchasing a yacht, the seller will create the bill of sale for your signature. There is no set structure for a bill of sale as long as it contains all the information necessary by your state. You should hire an attorney to help with the bill of sale.
Information Included In the Vessel Bill Of Sale 
A vessel bill of sale is more thorough in documenting the transfer of ownership of a boat than a receipt. The following details are included in it:
The buyer and seller's names and addresses

The date of sale

The selling price

The manufacturer's name, model number, year, color, and condition of the vessel, as well as its hull identification number, should all be included (HIN)

What is included with the boat or watercraft, such as a trailer, life jackets, and a cover?

The seller's warranty information

The buyer and seller's signatures

Get the document signed by a notary public if your state mandates it.
The hull identification number (HIN) should be permanently etched into the boat's transom. An outboard engine should be noted separately with its serial number if the boat is powered by one. It is stated individually whether the boat comes with its trailer and its Vehicle Identification Number (VIN). The price of the boat, outboard engine, and trailer should be included separately in the contract. If the boat comes with additional equipment, such as electronics, a trolling motor, or extra propellers, it should be included in the agreement. Any products that you don't want to sell might be noted on the purchase agreement as "excluded."
 Bill Of Sale's Warranties 
When purchasing a boat, there are three primary kinds of warranties of vessel that you should know: extended warranties, engine warranties, and manufacturer warranties. Manufacturer warranties are the most common form of boat warranty. When you purchase a new or used boat, the dealer or seller may provide a mix of these warranties, depending on the exact vessel and the circumstances of the transaction. For the buyer, a warranty bill of sale provides additional protections that are not available with a standard receipt. 
This kind of bill of sale precisely outlines what is being sold and provides the buyer with assurances on the seller's ownership rights in the property. The vessel bill of sale guarantees that the buyer has complete and unencumbered ownership of the thing being purchased by him or herself. The buyer is thereby protected if a claim against the property is subsequently brought forth. Below are types of vessel warranties on the bill of sale.
 

Warranty of the manufacturer
A new boat comes with a manufacturer's guarantee covering structural failures, such as hull fractures, fiberglass faults, and gel coat blemishes. Some manufacturers have guaranteed the structural integrity of certain boats for up to a decade.
New engine warranties are similar to those offered by boat manufacturers. The manufacturer will cover any mechanical issues that arise within a particular time or a predetermined number of hours.
Due to the widespread usage of the term "warranty" in the English language, extended warranties are typically advertised as such. A warranty is a benefit that comes with a product purchase. Third-party administrators sell extended service contracts. Depending on the level of coverage, extended service contracts might cover both the boat and the engine. 
Protect yourself, and legally transfer the ownership of your boat with a bill of sale from vessel documentation online llc. Our professionals can generate a bill of sale immediately; all you need to do is fill out a brief form. We guarantee your satisfaction, so if you are not happy with the document we have provided, give us a call, and we will direct you on how to get a full refund of your money.