Are you tired of having your vessel documentation take so long to complete? Even when you complete Vessel Documentation Online, does it feel more challenging than it should be? Navigating the world of vessel documentation can often feel like a cumbersome task, one that takes you away from the thrill of being out on the water. However, at the National Documentation Portal, we are committed to simplifying this process for you.
Our aim is to provide you with a comprehensive platform that caters to all your boat documentation needs, ensuring that you spend less time on paperwork and more time enjoying your yacht. We have taken significant steps to enhance the user experience on our site, making our boat documentation services more accessible and convenient than ever before.
Mobile Optimization: Sail Through Documentation Effortlessly
Completing boat documentation forms is rarely anyone's idea of a good time. Recognizing this, we've gone the extra mile to make this process as painless as possible. Our website is now fully mobile-optimized, meaning you can access it from any internet-connected mobile device. This newfound freedom allows you to complete your vessel documentation from a variety of locations, whether you're at the marina, in a car's passenger seat, or even on your boat itself. We understand that your vessel isn't meant to be thought of wistfully from within your home office, and our mobile optimization ensures you have the freedom to move.
All the Forms at Your Fingertips
The name of our site, the "National Documentation Portal," reflects our commitment to providing a central hub for all your boat documentation needs. Whether you require initial documentation, renewal, transfers, reinstatement, or any other documentation-related service, you can find it here. You can even renew for up to five years in advance through our site. On our user-friendly platform, essential forms are conveniently placed on the homepage, making it as effortless as possible for you to access and fill out what you need promptly.
Swift and Efficient Processing
Having all of the forms that you need is one thing. We aim to go beyond, to make your entire experience smoother and more efficient. One service in particular we offer for this: is expedited processing. With our rush processing service, your documentation can be prioritized, ensuring faster turnaround times. 
Resources Beyond Documentation 
Our portal wasn't just made to be a place to find and complete forms. It's also designed to serve as a resource, a place where you can find pertinent information. Case in point: our Vessel Documentation Search. If you have a vessel's official number or hull identification number, you can find out about a vessel's dimensions, Certificate of Documentation status, and much more. If you'd like to learn about a vessel's owner, you can apply for an Abstract of Title through our site, too.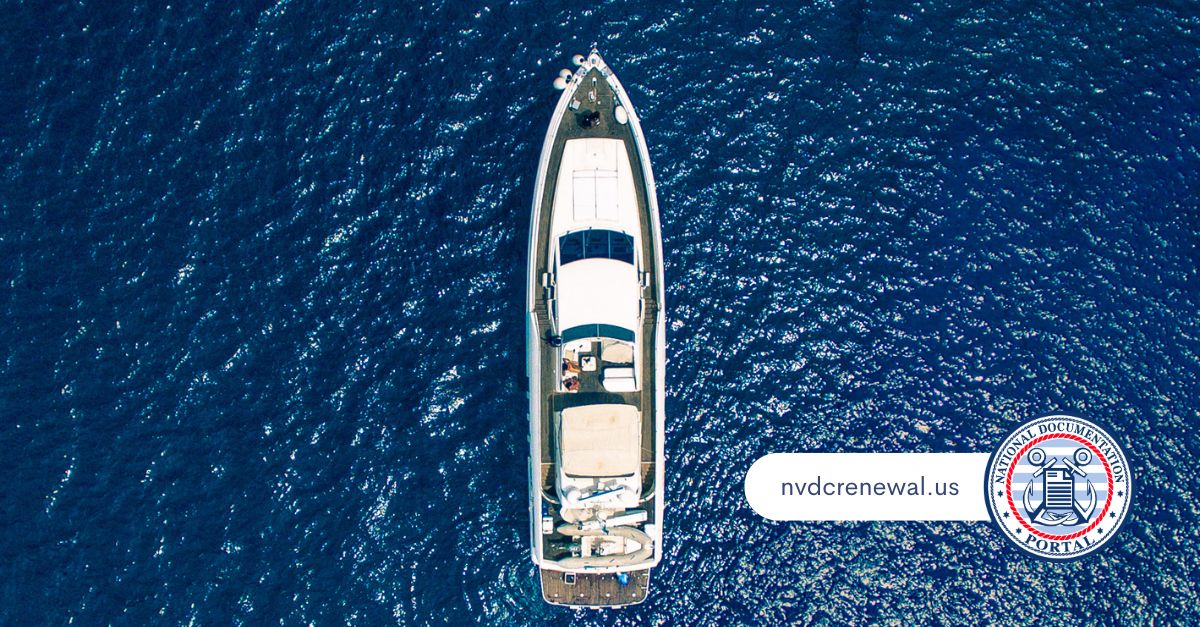 Seamless US Coast Guard Vessel Registration
Our commitment to simplifying boat documentation extends to providing a comprehensive solution for your US Coast Guard vessel registration needs. At the National Documentation Portal, you'll find everything necessary for a hassle-free registration process. May fair winds and gentle seas lay ahead of you.