Are you interested in getting a mortgage on your vessel? Have you been looking for an easier way to complete the documentation that you need? At our Vessel Documentation Online site, the Preferred Ship Mortgage Form is just one of the forms that we offer related to vessel financing. Whether you want to start a mortgage, have finished paying one-off, or it's time for someone else to pay you what they owe, we have all of the forms you might need in one place. 
The Preferred Ship Mortgage Form 
Want to finance your documented vessel? This is the form you're going to need. The keyword is "documented." To qualify for this form, you're going to need your vessel to be documented. Or, at the very least, have an application for a Certificate of Documentation on file at the NVDC. As with all of our other forms, you can fill this out in just minutes at our site. Since the site is mobile-optimized, you can complete these forms from just about wherever too (if you're on the internet).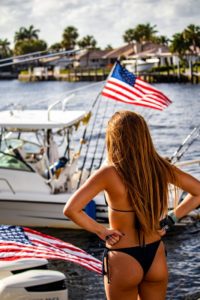 Satisfaction/Release of Mortgage/Lien 
The day that you pay off the mortgage on your vessel can be one of the most rewarding days of vessel ownership. This is the form you complete when that wonderful event occurs. We understand that, for many of our vessel owners, this is an event that's been coming for years and years. So, we offer the "Priority Request/Rush Processing" option. For those vessel owners that need their documentation to be processed that much faster, this puts them right at the top of our queue. We see it as one more way we can help our clients. 
NCL – A Step Towards Getting Your Money 
Do you need to file a lien against a documented vessel? This is the form you'll need to apply for the recording of a client of lien against a vessel. There is no set "NCL" form. The one we have at our site includes all of the necessary general instructions that highlight the minimum filing and recording requirements. Something to keep in mind: we're a site that helps vessel owners with their vessel documentation online. As to the validity of a maritime lien and other elements, that's something that you should discuss with private counsel. 
The Forms You Need for Vessel Documentation 
The above are some of the forms that we offer which relate to vessel financing, mortgages, liens, and the like. However, they're just some of the forms that we offer at our site. It's rare that someone uses our site for just a Preferred Ship's Mortgage and nothing else. Indeed, you can access all of the forms you need here to get your initial documentation, renew it, and so much more. Our staff is happy to answer any of the questions that you might have. You can see what we offer at our site or call us at (866) 981-8783.