Have you been pondering the merits of enrolling your vessel on the USCG Vessel Registry? Perhaps you're unsure if it's the right move for you and your vessel. If so, you're not alone. Over time, we've assisted numerous individuals in evaluating whether vessel registration aligns with their needs. 
Before proceeding, it's important to note that to qualify for vessel registration, your vessel must be exclusively owned by a U.S. citizen. Furthermore, it should have a minimum net tonnage of five tons. Note: "net tonnage" doesn't gauge weight but rather volume. That said, many vessel owners determine their vessel's net tonnage based on its length. If your vessel measures at least 25 feet in length, it meets the five net Tons requirement.
Securing Financing for Your Vessel
The most common endorsement for vessel documentation is "Recreational." Most vessel owners who document their vessels aren't seeking commercial ventures; rather, they intend to enjoy their vessels with friends and family. So, why undergo documentation? The reason is simple: eligibility for a Preferred Ship's Mortgage.
For well over a century, vessel registration has been a prerequisite for qualifying for a Preferred Ship's Mortgage. This enables you to finance your desired vessel. These mortgages have empowered generations of vessel owners to own the vessels they desire without draining their bank accounts. 
At the National Documentation Portal, we assist with all the documentation related to qualifying for these financing options. You can apply for initial registration on our site, and you can also apply for a Preferred Ship's Mortgage, in addition to so many others. 
USCG Registry Advantage: Being Able to Pursue Commercial Opportunities
While "Recreational" remains the most popular endorsement, there are numerous other options available. Many individuals who visit our site utilize their vessels for commercial purposes. In this regard, you can choose "Coastwise," "Fishing," or "Registry" endorsements for your vessel, each offering distinct benefits.
"Coastwise" is the ideal endorsement if you plan to use your vessel for transporting people and/or merchandise within U.S. navigable waters or the Exclusive Economic Zone. "Fishing" is designed for those engaging in commercial fishing operations in the same waters. "Registry" is commonly selected by individuals utilizing their vessels in international waters.
During the initial documentation process, some vessel owners may hesitate when selecting an endorsement, fearing they might want to switch later on. If you wish to change your vessel's endorsement, you can easily do so through another form on our site at any time, ensuring continued compliance.
It's important to note that any vessel can be used for recreation, but a vessel with a "Recreational" endorsement is limited to recreational use.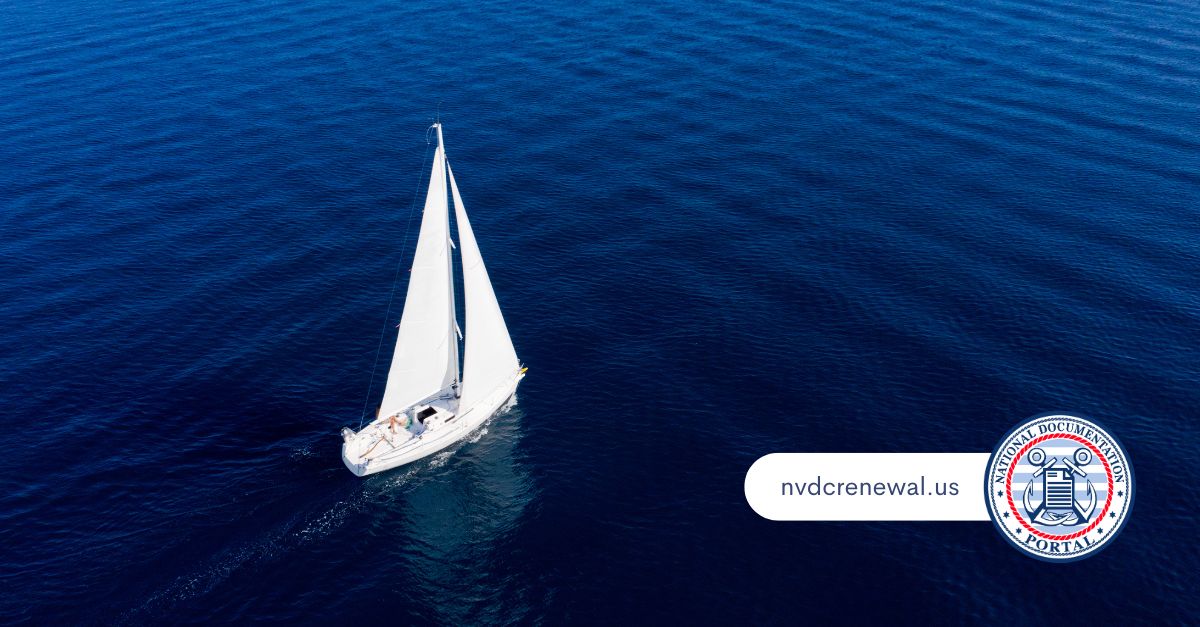 Joining and Maintaining Your Place on the USCG Vessel Registry
One of the primary motivations behind establishing the National Documentation Portal was to simplify the documentation process for vessel owners. We believe this process shouldn't be confusing, intimidating, or time-consuming. You should be able to easily access the necessary forms, find them in one place, and complete them promptly.
Our website is specifically designed for this purpose. All the forms we provide include comprehensive explanations to help you choose the right ones. Moreover, our site is optimized for mobile devices, allowing you to complete the forms from anywhere. To discover how we can assist you, visit our website today.