If you've ever bought a dealership-advertised secondhand boat, you undoubtedly have a warranty bill of sale in your filing cabinet. With this document, you'll be able to establish that your boat includes specific guarantees and that warranty repair will be performed directly by the manufacturer or reseller. A boat warranty bill of sale is a document that verifies the sale of a boat and its supporting warranties. For any disputes between the buyer and seller, this documentation may be helpful according to texas.gov.
By having a warranty boat bill of sale, all parties confirm what was agreed upon during the transaction. When someone buys a new or old boat, they may tack on various supplementary warranties via their dealer or an internet seller like the Vessel documentation center. At the same time, some additional guarantees continue up to 7 years, some last shorter durations, up to 2 years. Here are ways that a warranty boat bill of sale can work in your favor.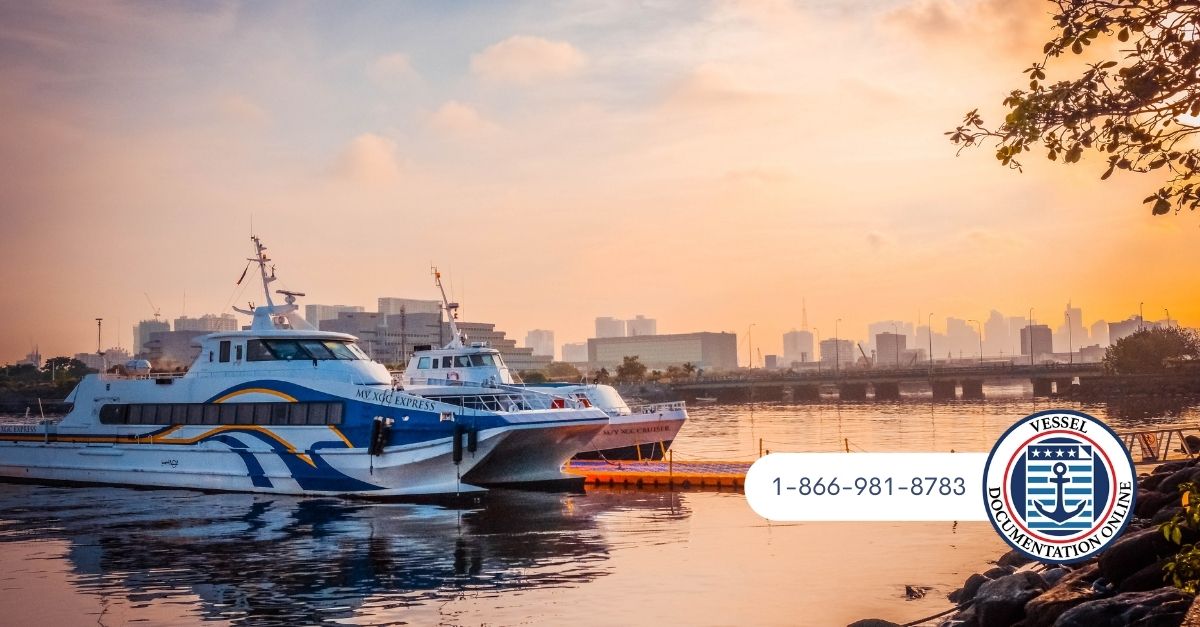 Sellers May Be Certain That They Will Not Be Held Liable For Anything After the Transaction Has Been Completed
This document may assist in ensuring that the seller is relieved from any future obligation after completing the transaction. Even if there are no problems with the transaction, the warranty bill of sale assures that the new owner will not be able to hold the former owner liable for anything that may occur.
Consider the following scenario: you decide to purchase a boat from someone who advertises it as being in "mint condition," but when you get it, you discover that the engine does not function properly. Without a solid document indicating precisely what was included in the initial purchase, such as a warranty bill of sale, it may not be easy to establish your case in this instance.
It Can Expedite the Transfer of Ownership by Supplying the Necessary Paperwork for Title and Registration
It might be thrilling to own a boat. It's always exciting to add something new to your life. The downside of owning a boat is that it's more pricey. In addition to purchasing the boat from the vendor, you must also transfer the title and register it. A warranty bill of sale may assist speed up the process by providing the necessary papers for title and registration reasons, making the procedure more efficient. The purchase of a boat comes with a lot of paperwork that you'll need to fill out before owning it. This involves signing and notarizing the transfer of the title from the seller to you. Transfer documentation must be completed to register your boat with your chosen state agency.
Warranty Boat Bill Of Sale May Safeguard Both Parties In The Event Of a Disagreement or Legal Concerns
Most new and secondhand boats are offered a warranty when purchased. Sellers may use this strategy to ensure that any issues before or after the sale are resolved. Sales between individuals are not subject to the same rules. You may get a warranty bill of sale, evidence of ownership for a boat, and much more. First, let's take a deeper look at what a warranty bill of sale contains and how it might benefit buyers and sellers.
Imagine you just bought a houseboat, but when you try to move it, you discover that the engine has some issues and has to be repaired. And because you'll be responsible for any necessary repairs, you'll want confirmation that the property was in reasonable condition before the sale. He wants to know if his yacht was in decent condition when he sold it from the seller's point of view. When it comes to warranties and whatnot, having a warranty boat bill of sale might help avoid future legal complications.
It Provides Proof of Ownership
A warranty bill of sale demonstrates your yacht ownership, which is a valuable asset. Hand these papers to anybody claiming ownership of your yacht while fighting with the dealer or a third party. You wouldn't want to buy a commodity like a car or a boat only to find out later that the title had a different name.
A warranty boat bill of sale explicitly identifies both parties, ensuring that the truth will be disclosed even if someone else claims to own your yacht. A bill of sale will be required if you need to grant someone access to your yacht for repairs or transport the vessel. This document might assist you in verifying that the person who is utilizing your boat is authorized to do so.
A warranty bill of sale is a contract between the buyer and seller that describes the terms of their agreement.  A warranty bill of sale is required for all acquisitions of secondhand boats above $500. A person from the Vessel Documentation Center may provide further information regarding the warranty bill of sale. Their phone number is 866-981-8783.