Do you feel like someone who owns a documented vessel owes you money for work you did on or related to the vessel? Does it feel like there's nothing you can do to get them to pay? That can be an incredibly powerless feeling. Moreover, it's frustrating, because you did what you said you were going to do. You upheld your end of the bargain, yet, at the end of the day, you have yet to receive the money you deserve. For many in this circumstance, the right thing to do is to file a Notice of Claim of Lien. As always, you may want to consult with a maritime attorney to be sure if this is the right course of action. No matter what it is, you can find the forms you need here. 
What a Notice of Claim of Lien Is
Basically, it's a form of an IOU, letting the owner of a documented vessel know that they owe you money for work. These liens could be about many different services. Perhaps you crewed on the vessel but did not receive the wages that you were to be paid. Maybe there was freight on the vessel that has gone unpaid, or the charter was breached. It could even be something such as someone suffering a personal injury on the vessel. 
When You May Want to File One
Other potential reasons that folks have used our site to file one of these claims is that they provided repairs to a vessel, or towed it, docked it, and more. When you make an agreement with a vessel owner that they're going to pay you for these services and they fail to do so, this is one possible way that you could respond. First, the claimant (you) often sends a notice to the owner stating your intent to file the claim. You can also send notice to any individual/entity that holds a mortgage on the vessel as well as any other party who previously filed a claim. As you can see, this is something you may want to discuss with a lawyer before filing. 
How This Can Help
You might think: "OK, but, how is this going to help?" Well, for one, this notice will appear in the vessel's abstract of title. So, a potential buyer for the vessel is going to see it and wonder if they really want to purchase the vessel. That alone can motivate someone who owes you money to pay up that much faster.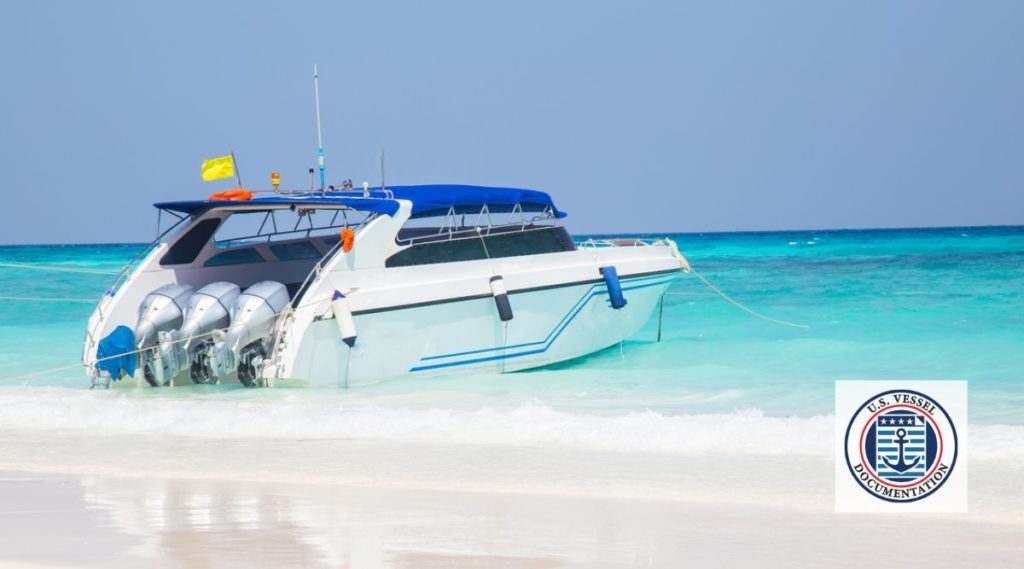 All the Other Forms You May Need
This form is just one of the many that you can file through our site. It's one of the few forms that, frankly, we hope folks don't have to use. Hopefully, you're paid what you should be owed for the work and services that you've provided. However, if you need it, it's here, along with all of the other forms that we offer. For more: (866) 981-8783.
If you need a Notice of Claim of Lien or any other form of vessel documentation, you can call us at (866) 981-8783.