The United States Coast Guard Documentation page on this website is intended to assist USCG boat owners with documenting their vessels. Our website provides you with all the information and tools you need, regardless of whether you are applying for the first time or need to renew your documents. We provide directions that are easy to follow, forms that can be downloaded, and an interactive database of boats that is simple to navigate. Owning a boat, without a shadow of a doubt, is one of the most enjoyable things one can do. It does come with a certain amount of responsibility. For instance, if you are not cautious, finding yourself in breach of maritime law will not be difficult. However, there is no need to worry about this since the website operated by Vessel Documentation Online LLC can assist you in maintaining compliance with the legal requirements. The following is a list of ways that visiting their website may assist you:
Keep Track Of Your Boat's Registration Status
Depending on your requirements, the website of Vessel Documentation Online LLC might be of assistance. There are several ways to find out the status of your boat: whether it's registered, if it's late, or if it's been sold and has to be removed from your records. If you're going to sell your boat and aren't close to a port, this may be a lifesaver. The owner of a ship may have died or moved away and not left a forwarding address, the ship may have been stolen and destroyed, or there may be some other problem that produces a gap in the record. Additionally, you'll be able to make any necessary changes to your personal information, such as if you relocate or your name is changed. And if any of your vessels are missing, you'll know exactly how to get them back on track since we keep all of the relevant United States Coast Guard documentation up-to-date for every state.
View Required United States Coast Guard Documentation for Boat Owners
A boat owner or company owner knows how important it is to have all the necessary documentation before embarking on a voyage, according to archives.gov. It is a corporation that builds and maintains online databases for US boats, including state-specific information. We hope you can utilize our website to see the United States Coast Guard documentation needed in your region for boat owners. In addition to your vessel's basic information (such as registration number, length, and type), you'll have access to all the most recent documents. Even if the property has been sold, you can check who had it before; you can also see whether there are any liens on it and who owns them, and you can use an easy form to correct any discrepancies in the information you have on file. If you're in a boating accident or other emergency, our site helps point you in the right direction for obtaining the necessary paperwork and locating other helpful services.
Get Up-To-Date Information on Safety And Security Regulations
Let's imagine you had a lovely, enormous sailboat, like the one seen below. Then consider how much money you might make if your yacht was magnificent. Because it was so gorgeous and you didn't want to lose out on the chance, you purchased the boat even though you had no experience sailing. It is a fantastic idea until you understand that the boat must be kept in working condition or it will sink. Quite a bit of upkeep is required. You'll need a place to keep the boat safe and secure if you're not at sea. A marina is needed for all of this, as is insurance for your yacht and any other vessels that could unintentionally run into yours. There are numerous venues where you can acquire insurance since insurance businesses have sprung up everywhere. However, how can you ensure that your insurance will be effective in an accident or emergency? A great resource is the Vessel Documentation Online LLC website, which can answer questions regarding what to ask your insurance carrier before signing up for coverage.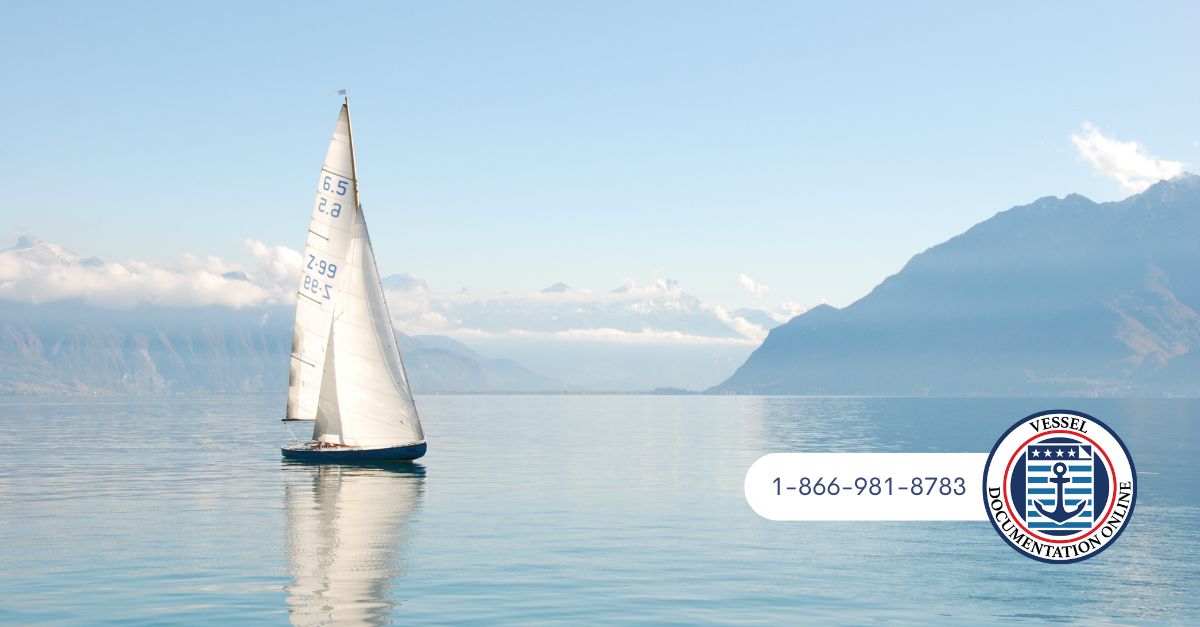 Learn About Changes to Maritime Law
This website, which goes by the abbreviated version of our formal name, Vessel Documentation Online LLC, is devoted to assisting maritime entities in locating the information they want to navigate the seas of maritime law in the most straightforward and time-saving manner possible. We've discovered that there's a lot more to it than most people understand, which is why we're here to break down all types of facts that are useful and intriguing to anybody interested in boats or ships. We aim to do all in our power to educate people about maritime law and make it available to as many people as possible. We want to make sure that you are aware of everything that is going on in your region and how it might affect you or your company. This could be because of new regulations, or it could be because of something that could be helpful for you in general. Either way, we want you to be informed.
We know that you want to keep your boat as safe and sturdy as possible, so we're here to help you do just that. Contact our Vessel Documentation Online LLC today at (877) 564-1398, so we can talk more about how we can help you.